Protecting Eye Health with Senior Eye Exams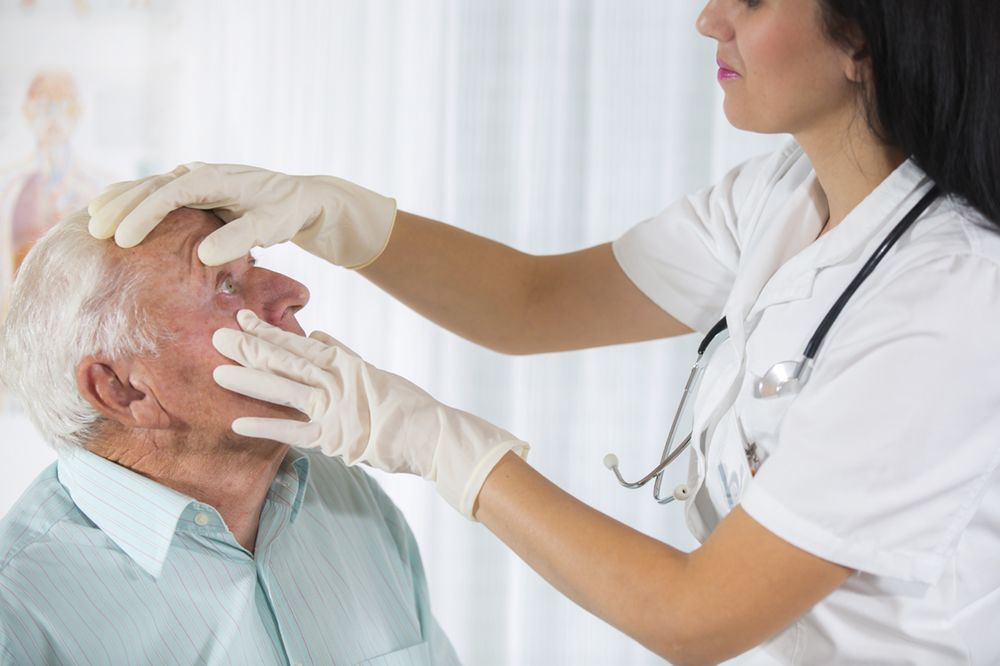 Eye exams are an important way to maintain ocular health and protect vision from common problems like cataracts, glaucoma, and macular degeneration.
As people age, they become more at risk of developing ocular health issues that can impact their ability to see clearly. Dr. Walter Choate offers senior eye exams to patients in Nashville, TN, and the surrounding Goodlettsville and Hendersonville areas to help detect ocular health issues and provide treatments to keep vision at its best.
The Importance of Eye Exams for Seniors
Eye exams are important at every age, but especially for seniors, who are more at risk for eye health problems, such as:
Cataracts
Glaucoma
Age-related macular degneration
Diabetic retinopathy
Presbyopia, or difficulty seeing close-up objects or small print clearly
Dry eyes
Even seniors with good vision need to schedule regular eye exams. Regular eye exams can help detect ocular health problems as early as possible, often before they begin to interfere with vision. Early detection is key to treating issues before they cause permanent damage.
How Often Should Seniors Schedule Eye Exams?
Everyone should have regular eye exams, but seniors should have them more frequently. The exact number of eye exams a year depends on each patient's health and eye care needs.
Seniors without any eye health issues may be fine having an eye exam once every two years. Those with health concerns that can affect vision, like diabetes, or ocular health problems should go more frequently.
What to Expect during a Senior Eye Exam?
During a senior eye exam, vision and overall ocular health will be assessed through a variety of tests. Some common tests to expect during a senior eye exam include:
Visual acuity test: During a visual acuity test, patients are asked to read from an eye chart. This helps determine the sharpness of vision, which often decreases at close range with age. If this test indicates that corrective lenses or an updated prescription is needed, a refraction test may be performed to find the correct lenses to sharpen vision.
Glaucoma test: A glaucoma test is used to check the pressure of the eyes by directing a puff of air at the eye. This is an important test for seniors because glaucoma, characterized by increased pressure within the eye, can develop with age. Without regular testing, glaucoma may not be diagnosed until it begins to affect vision, at which point damage is permanent.
Visual field test: A visual field test may be performed to check the eyes for blind spots. Blind spots are a common symptom of glaucoma. Once blind spots from glaucoma develop, they can't be restored. However, treatment can slow the progression of this disease and preserve vision.
Slit lamp exam: A slit lamp exam makes it possible to see the structures of the eyes, including the retina, cornea, and lenses. Through this test, it's possible to detect cataracts and other abnormalities or damage that can affect vision in seniors.
Schedule an Eye Exam
Whether you've noticed issues with your vision or feel your eyes are in good health, it's important to undergo regular eye exams to keep your vision at its best. If you would like to schedule a consultation with Dr. Choate, please call (615) 851-7575 at your earliest convenience.
Related to This